Greenworks EcoScapes provides Athens, GA Landscaping Design Drawing Services designed to provide you with a clearly outlined sketch of the planting plans for your outdoor space. Custom landscape design drawings ensure your project runs smoothly.
Our professional landscape architects work closely with you to design your garden plan. Increase your property's curb appeal with custom landscape design drawings.
Landscaping design drawings
Following the initial meeting, our expert designer will take detailed measurements of your project areas. They will also analyze the hazards of the property to appropriately plan for the installation. After determining your property's requirements, a non-scaled sketch is composed as an overview of the project. We want you to know and understand how we plan to improve your property. The cost of the estimate and drawing is included in the overall project price. This price will vary depending on the complexity of your property's outdoor project.
Drawing Landscape Plans
Landscape installation becomes a much simpler and smoother process when professional landscape drawings are completed first. Basic landscape design drawings are the key to a properly planned and implemented project. Everyone from the homeowner to the landscape technician is on the same page and knows what to expect. These basic drawings are often in black and white and are designed to show a general idea of the placement of each landscaping element in your property's plan.
Athens, GA Landscape Drawings
Basic landscape drawings provide a clear framework for the layout and design of your landscaping project. Often these drawing projects are completed using tracing or graph paper which allows for replication and accuracy. Our drawing will clearly denote property lines as well as each landscape feature. Our team works closely with you to discuss your landscaping ideas and working out how to properly implement them.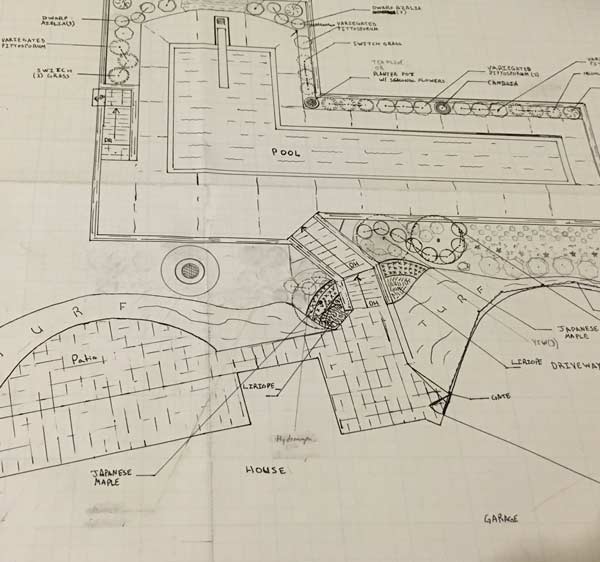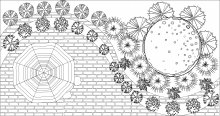 The base price for the master plan and scaled drawing starts at $600 for 12 hours.
Master Plan And Scaled Drawings
Master plans and scaled drawings are best used for large projects. These larger, usually entire property, projects are expected to extend for a longer period of time. Master Plans work to ensure your project goes as smoothly as possible. This is done by mapping out phases of completion and an estimated time frame for each of those phases.
Landscape Planning & Drawings
Greenworks Ecoscapes' professional team of experts has years of experience planning, designing, and installing landscape architecture throughout the Athens, GA community and surrounding areas. Don't hire multiple landscape contractors for your project! Ensure everything runs smoothly by using one trusted team from start to finish.