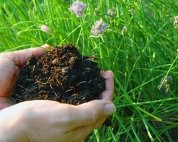 The summer is upon us and it is shaping up to be a hot one here in Athens. At Greenworks EcoScapes we know how difficult it can be to keep your lawn and landscaping as beautiful as they were in the spring. When the temperatures begin to rise your lawn and plants will begin to be affected. We wanted to go over a few helpful hints for keeping your grass and landscaping plants in the best possible shape during the heat of a Georgia summer.      
Fertilizing
Your lawn is the crown jewel of your yard and it can be the most affected by heat. The key to keeping a good lawn is to ensure that the roots are as strong as they can be. A healthy, deep rooted lawn is much more resistant to insect infestation, traffic and heat. That being said, at the beginning of summer, when the temps are lower, it is a good idea to spread fertilizer and bug killer, getting the lawn in ideal shape. Summer specific fertilizers are
Watering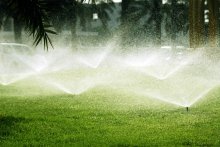 Watering is a necessity and many do not pay much attention to how they are watering their lawn. As the weather gets warmer, it does not mean that more water needs to dumped on your lawn In fact, if you have properly prepared your lawn you do not need to alter your watering. The key is figuring out how much water your system is putting out. Putting an empty tuna can in your yard can tell you if you are watering enough. You should be putting down an inch of water a week as a rule of thumb.
At Greenworks EcoScapes we offer maintenance services to keep your lawn looking its best all summer long. Please give us a call for more information about our property care services.