Impress Current Customers

Full-Service Landscape Design, and Installation for Athens, GA Businesses
Commercial Properties vary by size and requirements and requires a seasoned expert to work with you to get a proper proposal. We know that your property can harm your businesses appear and the way we conduct ourselves is nothing less than professional. From the uniformed staff maintaining your property to the professional consultants managing your property you can rest assured you are being well taken care of.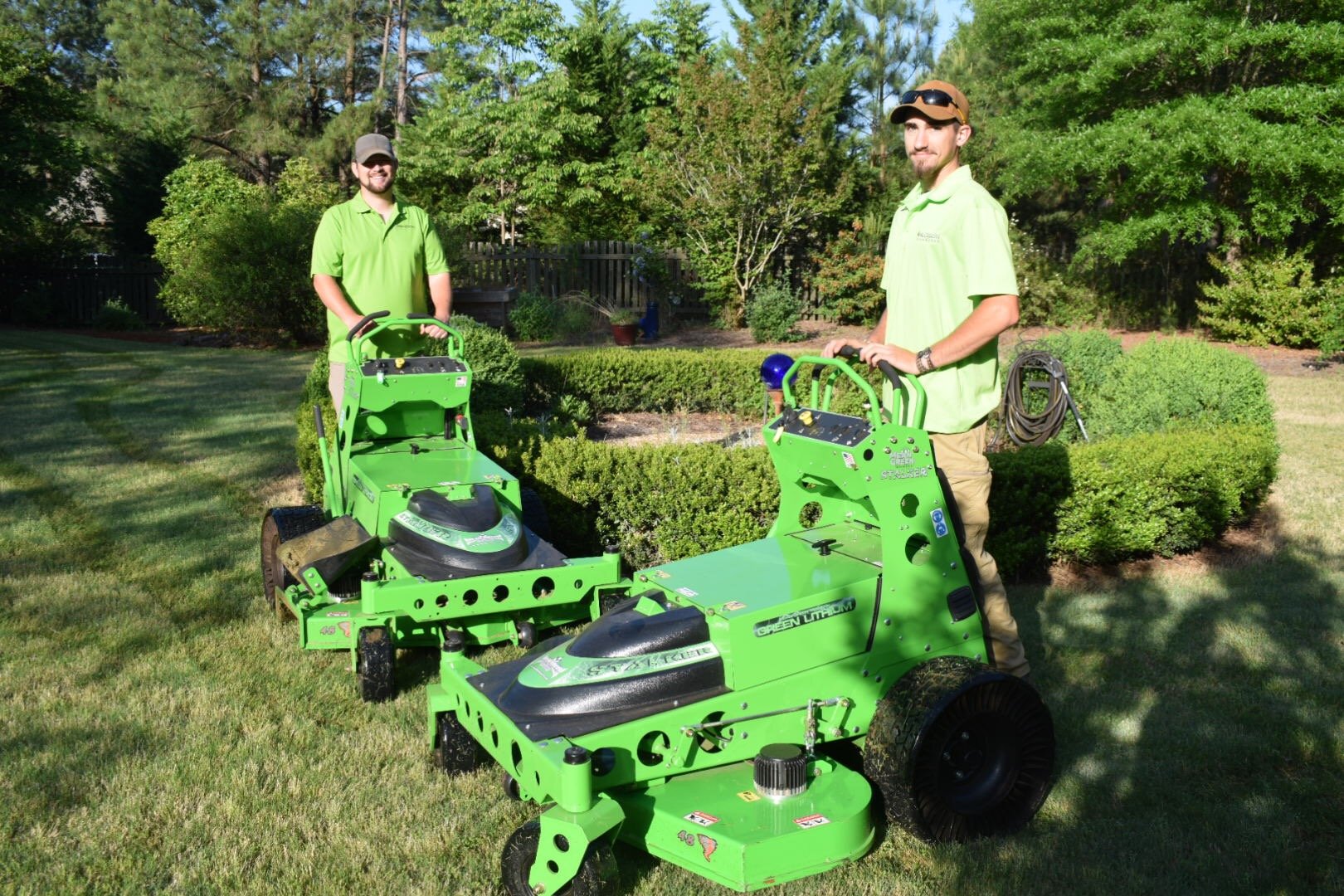 Eco-Conscious Lawn Care for Commercial Properties
Maintaining a lush and vibrant lawn while embracing eco-conscious principles is at the heart of our approach. At Greenworks Ecoscapes, we bring organic lawn care techniques to your commercial property for both aesthetic appeal and environmental responsibility.

Our commitment to eco-friendliness begins with your lawn. We use organic fertilizers and treatments that promote healthy grass growth without the use of harmful chemicals. Your lawn stays green and vibrant, naturally.

We understand the delicate balance between vibrant turf and environmental responsibility. Our strategies focus on soil health, water efficiency, and natural practices, ensuring that your turf thrives without causing harm to the ecosystem.
Thoughtful Commercial Landscape Maintenance Services
Our dedication to sustainable landscaping extends to every aspect of your commercial property. With our thoughtful landscape maintenance services, we ensure that your outdoor environment remains beautiful, healthy, and eco-friendly.

Whether it's a business or residential property, our organic landscape maintenance strategies maintain the health and beauty of the environment. We use natural methods that enhance the landscape while minimizing ecological impact.

Your business' appearance speaks volumes about your values. Our professional landscape management ensures that your property always reflects an eco-focused mindset, with well-maintained plants, hardscaping, and irrigation systems.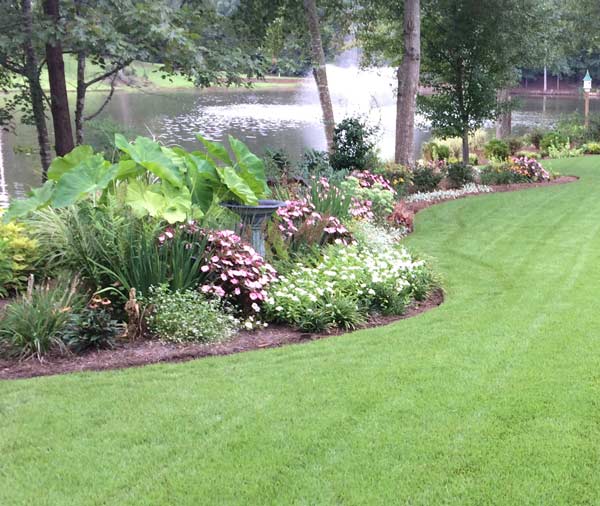 Elevating Your Business with Eco-Friendly Landscaping Services
Elevate your business' image and contribute to a sustainable future with our eco-friendly landscaping services. Greenworks Ecoscapes transforms your commercial property into an inviting and environmentally responsible space.

Our design and installation services focus on merging functionality and aesthetics with eco-friendliness for both residential and commercial properties. We create outdoor spaces that not only enhance your business but also contribute positively to the environment.

We take pride in turning commercial properties into inviting and sustainable havens. Our designs incorporate native plants, water-efficient features, and natural elements that resonate with both visitors and the environment.
Custom Landscaping Solutions
Turn Maintenance
Mulch / Pine-Straw
Mowing
Seasonal Color
Design Drawings
Landscaping Consultations
Weed Control
Pruning
Core Aeration
Irrigation Maintenance
Trimming
Sod Installation
Custom Landscape Designs
Basic Design Drawings
Landscape Installations
Drainage Correction
Retaining Walls
…and more!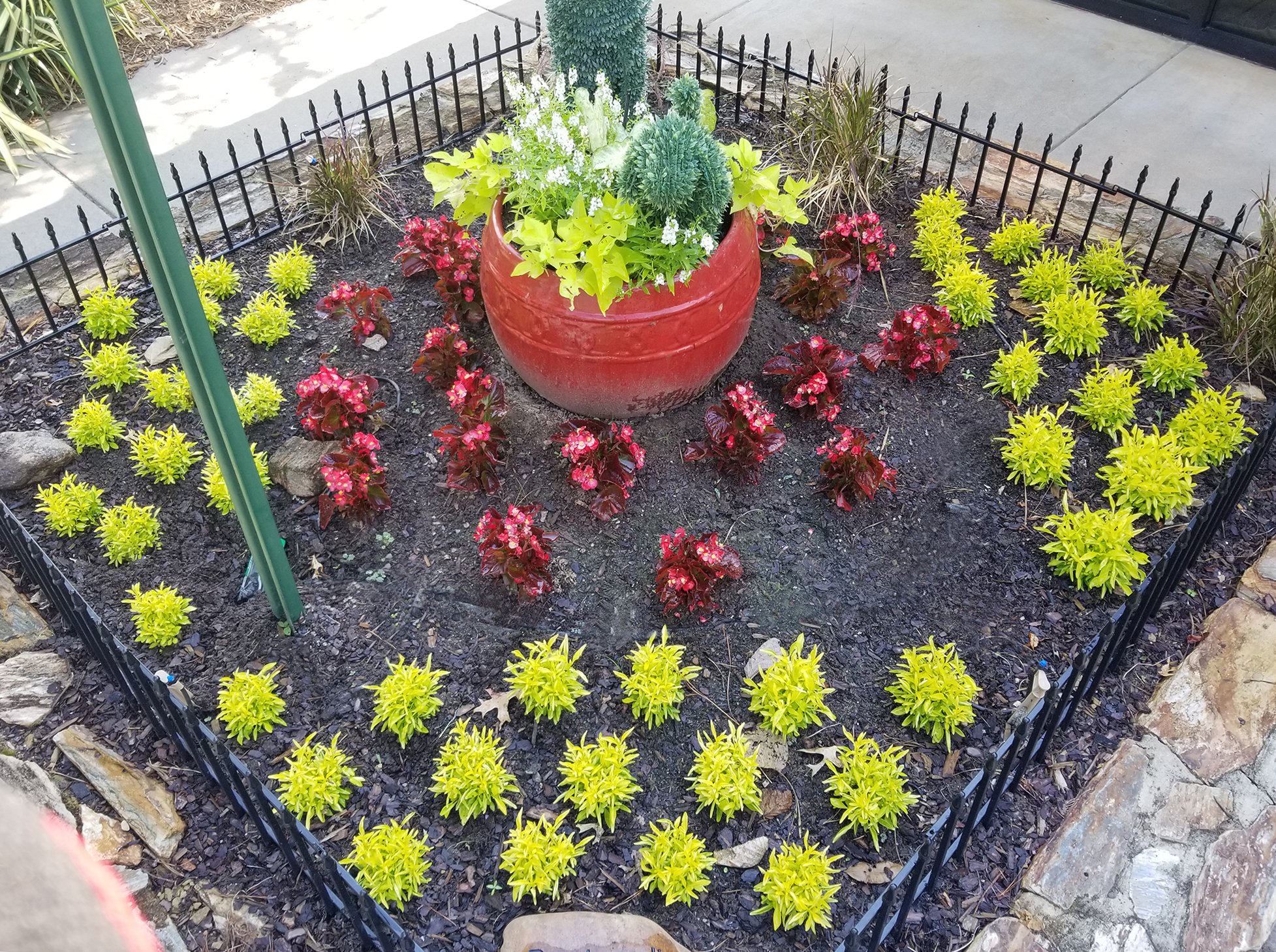 Your a business and the last thing you need to be doing is worrying about when the landscaping company is going to show up! We pride ourselves on being there when you need us. We have invested in software solutions for proper time management and planning solutions.