The PERFECTLY GREEN Subscription
This is our All natural turf fertilization and pre-emergent system that includes an annual double pass core aeration.
LEAF CLEAN UP SERVICE
We offer leaf cleanup services in all of our packages to keep your property clean and neat! Leaves left on turf can kill the grass and cause funguses to grow, therefore we cleanup leaves weekly from your hardscapes and turf to ensure the property is healthy and ready when the grass is ready to grow again!
INSPECTIONS
We are quality driven, and we don't leave quality up to chance. Each time we are on your property we are looking for fungus and disease in the turf and will advise proper courses of action if we see anything!

DOUBLE-PASS CORE AERATION
There are many benefits to core aeration, a few are: It softens the soil which allows roots to grow deeper and water to penetrate deeper which reduces evaporation and adds to the turf's ability to uptake the nutrients.
WINTER PROPERTY MAINTENANCE
Even in the winter months, your property needs care! We visit to clean up leaves, limbs and dormant growth on herbaceous perennials. We keep stripes in the turf for a great looking property and mow the dormant turfgrass lower in preparation for the spring growth!
ORGANIC TURF FERTILIZATION AND WEED CONTROL
The GreenWorks Turf system provides an Organic/Hybrid treatment of turfgrass. We start with a soil test to see what primary deficiencies the soil has. We then use organic fertilizers to maximize soil health and nutrient uptake. These products naturally enrich the soil and nourish your turf.
We strive to control weeds naturally through an organic approach by encouraging the turf grow thick and lush. A healthy lawn will naturally choke out weeds. Where this isn't enough, or where grassy weeds are prominent, we offer synthetic solutions such as pre-emergent and post emergent for a "hybrid" approach to turfgrass treatment. Always applied by a Certified and Licensed Professional. 
We price based off of data we have collected over the last 15 years of serving the Athens area! Every task is related back to how long it takes to perform each task per square foot.
These are approximate prices based on the averages of properties in our area. Your property is unique and based on the square footage of turf, bed areas, size of deciduous trees, hardscapes and many other factors! Contact us and we will give you an accurate price based on your unique property!
Pricing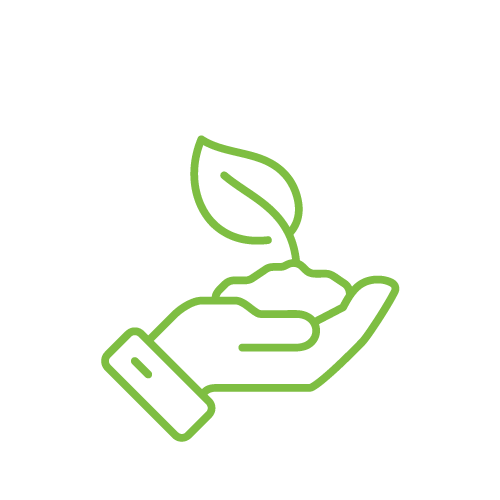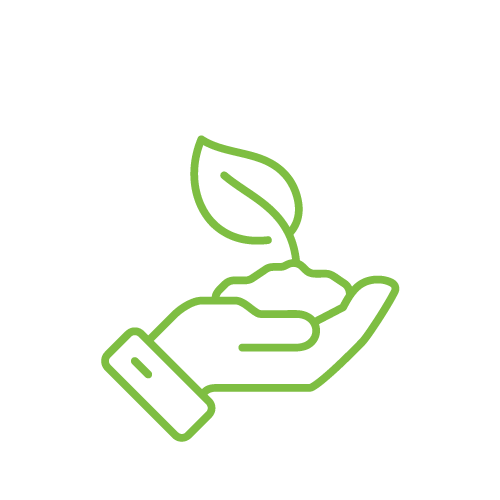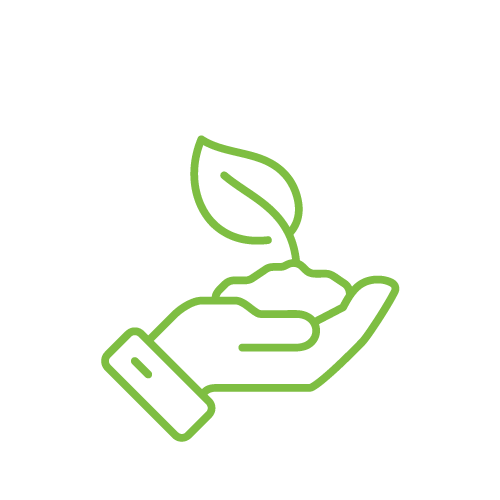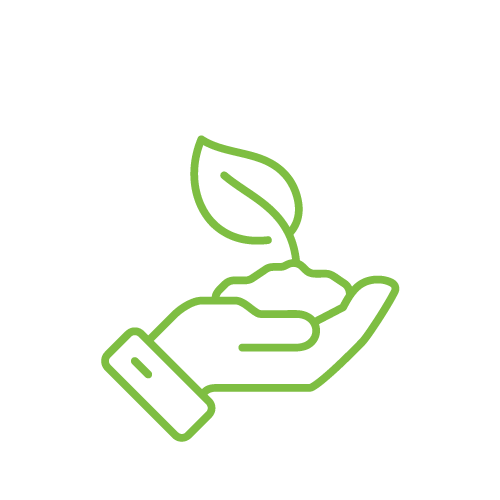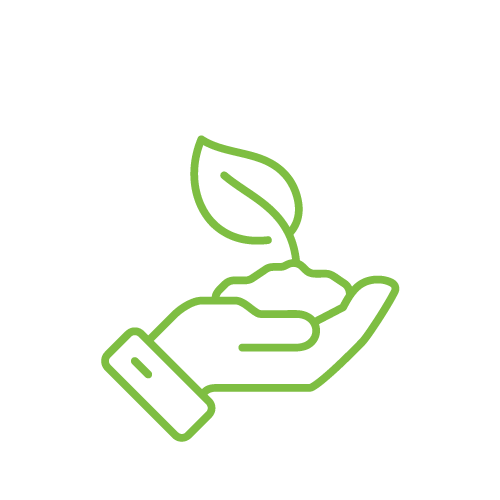 Perfectly Green Subscription
Upgrade Your Package with Smart Services
GreenWorks Ecoscape offers recurring landscape management services in the most eco-friendly manners. We are innovating and improving the landscape industry to ensure you receive the best service from Certified Professionals. Smart Services are packages that we are able to perform from smaller, more energy efficient vehicles or in combination with another service package to increase efficiency and reduce pollution. We are doing our part to reduce our carbon footprint in any way we can!
PROPER PRUNING PLAN
We separate ourselves from the competition by offering a year-round custom pruning plan, from Certified Specialists, based on the plants on your property to ensure your plants are pruned at the right time, in the right way, as needed on a monthly schedule.
By taking this approach to the management of your plants, we are able to hand prune more often instead of shearing. Hand-pruning promotes healthier growth habits, reduces diseases and minimizes insects and hornets nesting in the plants. To Upgrade your service to this, all you need to do is contact us and we will visit your property to assess your needs.
IRRIGATION TEST + ADJUST PACKAGES
Regular testing and adjustments keep your irrigation system running properly and efficiently. We adjust the heads AND watering times throughout the season to give your plants the water they need while working to minimize your water bill. It even includes the spring start-up, and winterizing!
SEASONAL FLOWER BEDS
Many of our clients have Annual installed each season at entranceways, planter pots, and accent areas around their properties. We change out plant designs every season and manage the maintenance of those beds every month to ensure they look fresh, properly irrigated and weed free!
MULCH/PINESTRAW + BED DEFINING PACKAGES
For our clients, we offer pinestraw and mulch applications however it is not just throwing down straw or mulch. Our system starts with using a Bed Definer to cut the bed shape. We then spray the areas inside the bed with an organic post-emergent weed killer and synthetic pre-emergent weed preventer.
We then go to our Local Partners to get, Fresh, Debris-Free, Long-Needle Pinestraw. NOT "slash-straw" that loses it's color in 2 months. We get the best because it's worth doing right.
We also offer an upgraded Organically Dyed Long-Needle Pinestraw that is guaranteed to last 9 Months! So, from the time the leaves have fallen… all the way to when they begin falling again! Additionally, we can Re-color the Pinestraw mid-season to freshen it up at a fraction of the original cost! Many of our properties use mulch because it looks amazing, holds up longer than pinestraw, and can handle slopes and erosion even better than Pinestraw!
Single-Ground Mulch aka Hill Hugger is shredded once and is large pieces that can handle erosion the best of the mulches. Double-Ground Mulch comes in natural colors, Dyed colors for longer lasting coloring (That can also be Re-Dyed Mid-season for a fresh look at a fraction of the cost) Pine Nuggets come in large and mini. They look awesome and we use the Mini Pine Nuggets in many of our seasonal flower beds!
Maintain a property that will make a great first impression on guests, visitors and potential future customers — it's easy with garden services from Greenworks EcoScapes in Athens, GA and surrounding areas.
Perfectly Green Subscription
You really use battery powered equipment?
We do! Technology has advanced and eco-friendly, quiet, powerful battery-powered commercial grade mowers, trimmers, blowers and edger's are the result of these advancements. We are proud to be some of the first to adopt this technology and be innovating the way landscape maintenance services are provided. 
How often will you service my property on The Simply Green Subscription plan?
We average 9 property visits annually, or about once per week. Services include Quality Control inspections, reports to keep you updated on services and the health of your property, landscape maintenance such as: bed and hardscape clean up. During the growing season and in Fall we visit weekly, and then a little less frequently in the winter when your property doesn't need quite as much attention.
How often will you service my lawn on the Perfectly green subscription plan?
We average 56 property visits annually, or approximately once per week. Services include Quality Control inspections, reports to keep you updated on services and the health of your property, landscape maintenance such as: bed and hardscape clean up. This package includes turf care such as annual aeration and organic fertilization.  During the growing season and in Fall we visit weekly, and then a little less frequently in the winter when your property doesn't need quite as much attention. 
How often will you service my lawn on the Greenworks Subscription plan?
We average 66 property visits annually, or approximately once per week. Services include Quality Control inspections, reports to keep you updated on services and the health of your property, landscape maintenance such as: bed and hardscape clean up. During the growing season and in Fall we visit weekly, and then a little less frequently in the winter when your property doesn't need quite as much attention. What makes this package so comprehensive is its additional tree and shrub organic fertilization and active monitoring for insects, fungus and watering issues by a Horticulture Specialist
What is your commitment/guarantee?
We believe we are partnered with you to make your life easier and bring value to your property. We will do whatever it takes to ensure you are more than happy but ecstatic about the service you receive. However, if you are not happy with the service you received, we will do anything in our power to make it right! If you are still unsatisfied with our work, we will refund the cost of your last visit, it's that simple. 100% Satisfaction Guaranteed!
Who will be servicing my property?
Your property will be maintained by a Certified Landscape Maintenance Professional or an understudy who will have their Certification within the next 6 months. We have screened and background checked each candidate we hire. Our Associates are friendly, hardworking and respectful people who we enjoy working with and know you will too!
What is a Certified Professional?
Many companies create their own training courses and refer to it as a certification. We agree that all companies should train their teams on an ongoing basis. This internal training is only the beginning of creating knowledgeable professionals. Therefore, we require our Associate achieve State and National Professional Certifications and Licenses to advance through the ranks of our company. We are progressing to our goal is for our Associates to have the most Professional Certifications and Licenses than any other landscape company.
What is a Site Visit?
If you have a question or concern regarding your property's condition, please call us and we will schedule a free Site Visit to meet you on your property, if needed, to address your concerns.
Is there a better or worse time to sign up for your packages?
Because we prorate or average the cost of the services year-round, you can sign up any time throughout the year and get the same price! 
How do you determine the price for my property?
Over the last 20 years, we have documented and perfected how long it takes to Properly perform tasks, material usage and average costs based on square footage, hazardous conditions, leaf cleanup, and training Team Members. We are able to provide a more accurate price than most companies and to provide you with the highest level of service and engagement. We then take the price and divide it by 12 months to give you a monthly, prorated price for your service agreement.
Why do you bill monthly?
It makes it easier for you to budget. Additionally, you're paying one flat, affordable rate for top-shelf Ecoscape Maintenance from Professionals. It removes any scheduling or service irregularity from your mind. You know that when you are on a monthly plan, we've got you covered!
Why do you Autobill?
It takes another thing off your plate and makes it that much easier to do business with us!
How do you service around Holidays?
We celebrate the major national holidays and with the slowing of growth during the winter months, we have found this time to schedule team events. We use holiday weeks partly as training and culture-building days to celebrate our team's hard work throughout the year and collaborate on how to innovate even more. If your property requires service for special events during the holiday weeks, we are happy to schedule it as an additional service
What happens when it rains?
We are focused on accomplishing all of the services on your day for service, however, weather-related delays do occur. In the event we need to reschedule, we will notify you with an email and/or text to keep you in the loop as to what day and time (generally the next serviceable day) you can expect us!
What happens when we have drought conditions?
We will continuously maintain your property year-round. Most of our clients run irrigation to protect their investment in their property and drought generally doesn't affect their landscape unless it is extreme enough for a water ban. For those that don't, or a water ban is enacted, we will skip the mowing the turf if it is under stress and continue with other services to keep your property healthy and looking it's best! 
For turf Fertilization and weed control packages, we will continue to service until the temperature hits 90 degrees and start back after temperatures drop below that mark.
Residential Maintenance Subscriptions
We deliver what we promise. Period. We are committed to environmentally friendly systems, on-time service, up-front pricing, and clean organized trucks with friendly, uniformed associates.
All Residential Maintenance Subscriptions are performed with our electric mowers ensuring a quiet and peaceful landscaping experience that holds true to the green nature!