Understanding Yard Drainage and Its Importance
When we talk about a yard drainage system, many might envision complicated pipes and channels. But in essence, it's about more than just moving water. It's about protecting your home, especially the home's foundation, and enhancing the aesthetics and functionality of your outdoor space.
Overlooking drainage can lead to severe yard drainage issues. Water accumulation can degrade the structure, negatively affect plant health, and even reduce your property value. Moreover, excessive water retention can create muddy patches, making your yard unsightly and difficult to navigate.
Recognizing the Signs of Inadequate Drainage
Ever noticed standing water in your yard after a downpour? Or perhaps certain areas in your lawn always seem to be damp and muddy, causing pooling in your yard. These are unmistakable signs pointing toward a yard drainage issue.
Unchecked water accumulation doesn't just affect your plants and landscape. It can pose a significant threat to your home. When water continually collects near your home, it can seep into the home's foundation, weakening it over time.
Ensuring that water flows away from the house is paramount. Not only does this prevent structural damage, but it also plays a crucial role in preventing water from creating habitats for pests like mosquitoes.
Simple Solutions: Dry Creek Beds and Rain Gardens
ditches filled with stones and rocks serve a crucial purpose. They facilitate moving the water away from your home and prevent soil erosion. They can be strategically adorned with water-loving plants, making them functional yet aesthetically pleasing.
Rain gardens, on the other hand, are designed depressions in your yard that collect rainwater runoff. They are typically planted with native shrubs, perennials, and flowers.
As the water seeps into the garden, these plants absorb it, filtering pollutants in the process. Besides being beneficial for the environment, they add a unique charm to your yard, ensuring proper water flows and adding a splash of color and life.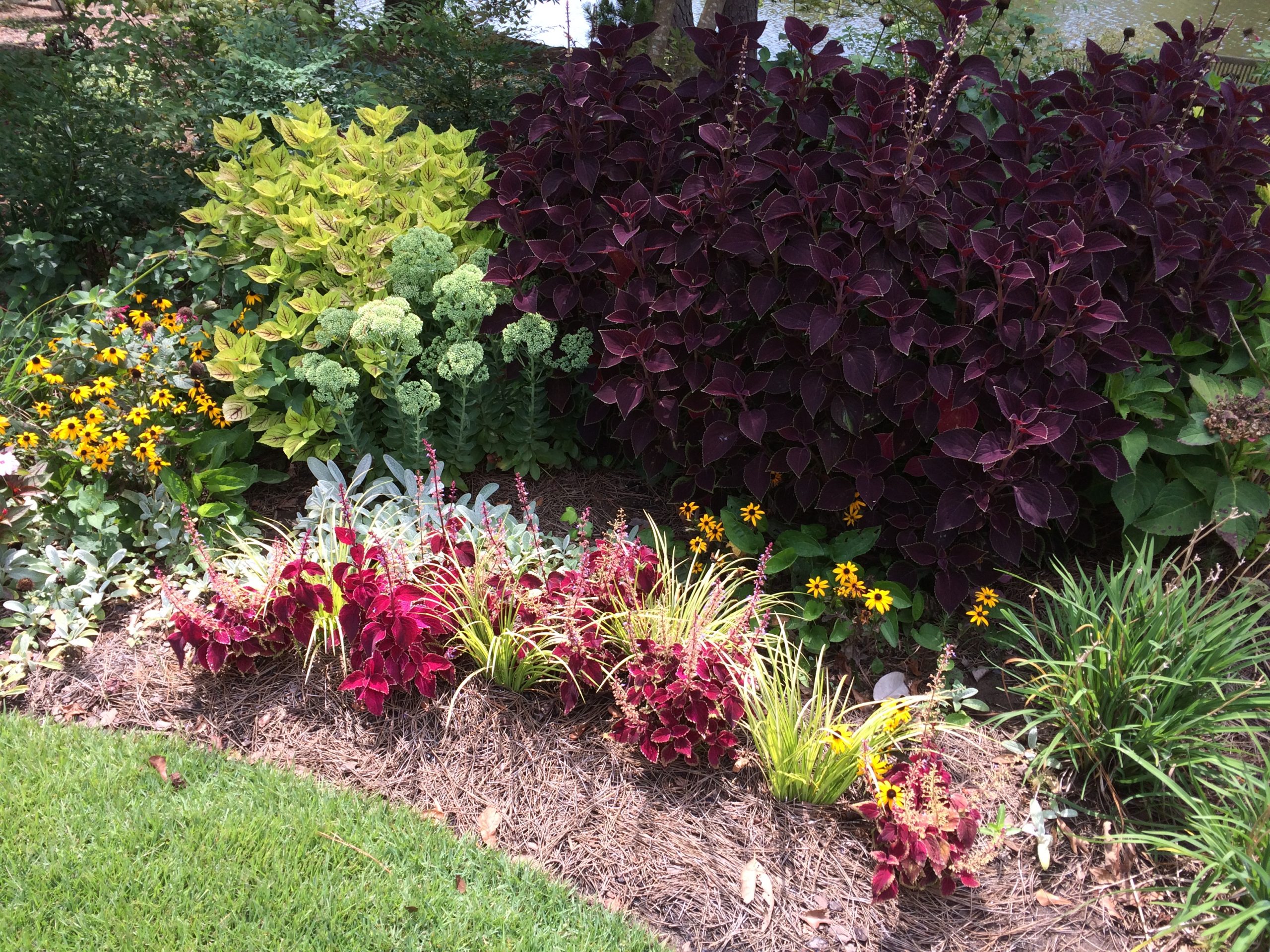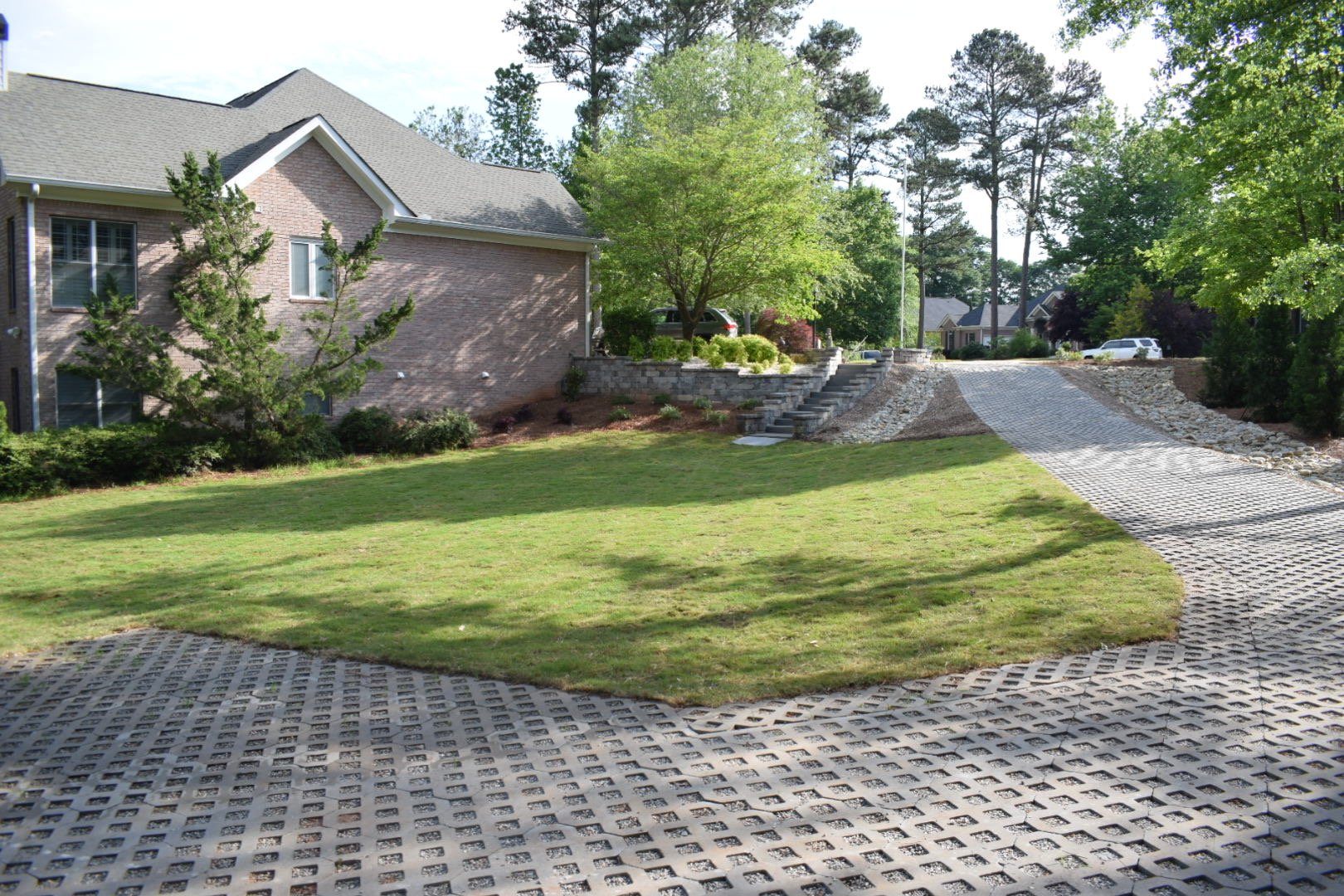 Tackling Surface Water for a Healthier Landscape
Surface water can be a silent destroyer. Not only can it lead to yard drainage problems, but it can also impact the health of your plants, and even make outdoor areas slippery and dangerous. But, fear not, there are a host of effective landscaping drainage solutions to ensure proper water flows.
One of the primary challenges homeowners face is pooling in their yards. These stagnant water patches can be breeding grounds for mosquitoes and other pests. Moreover, over time, water can penetrate foundations, driveways, and other structures, leading to expensive repairs. That's why it's crucial to employ techniques that move water efficiently, preventing water from becoming a persistent issue in your yard.
Advanced Systems: Beyond the Basics
For those facing significant water challenges, traditional methods might not always suffice. That's where more sophisticated solutions come into play.
Enter the sump pump. This advanced tool is specifically designed for severe yard drainage issues. Situated in a basin or pit, the sump pump activates when water levels rise, effectively pumping the water out and away from your property. It's an essential component of a comprehensive drainage system for homes susceptible to flooding or with basements.
However, not every situation calls for a sump pump. Sometimes, the landscape, soil type, and severity of water accumulation necessitate a more sophisticated drainage system. If you frequently observe standing water in your yard after mild rainfall or have areas where water doesn't seem to drain for days, it's a sign you might need to consider more advanced solutions to manage yard drainage.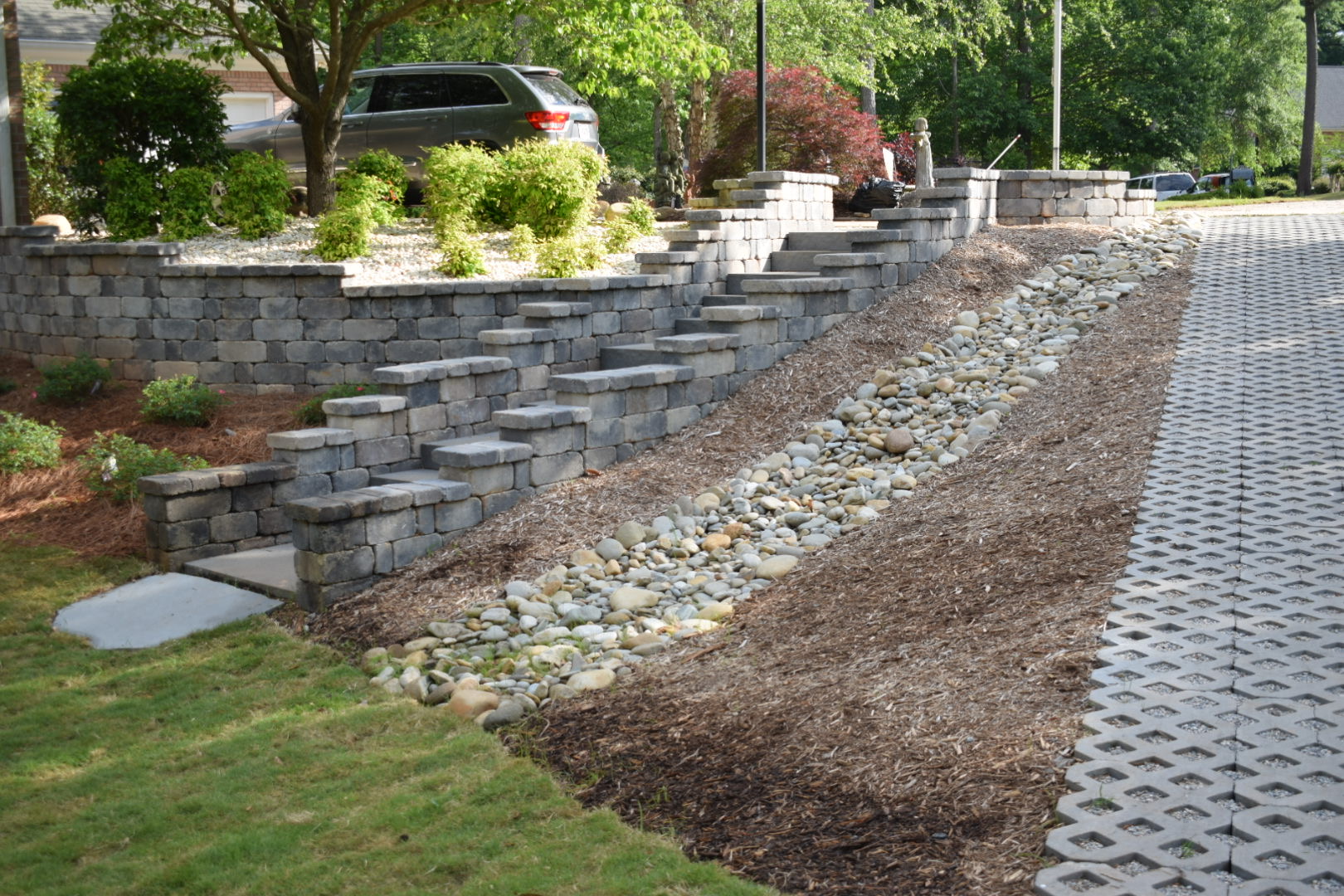 Maintaining Your Drainage Investment
Investing in a drainage solution is just the first step. Regular upkeep is pivotal to ensure the longevity and efficiency of your yard drainage system.
Routine checks can help you catch minor drainage issues before they escalate. Look out for signs like overflowing gutters, excess water in unusual spots, or areas where water seems to linger longer than it should.
While DIY checks can be effective to some extent, there's no substitute for expert eyes. If you notice recurring issues or are unsure about the efficiency of your system, it's wise to seek professional drainage assistance. Professionals can identify yard drainage problems, recommend solutions, and ensure that surface water is effectively managed, protecting your property and peace of mind.
Your Landscape Oasis: Dry, Functional, and Beautiful
A yard isn't just an extension of your home; it's a reflection of your aesthetics and a haven for relaxation. But what truly elevates a yard from being merely 'good' to 'exceptional'? The answer lies in the delicate balance of form and functionality.
At the heart of a healthy, vibrant, and beautiful landscape is an efficient yard drainage solution. Integrating landscaping drainage is not merely about preventing water accumulation; it's about ensuring every plant thrives, every pathway remains walkable, and every corner of your yard exudes beauty.
When water flows seamlessly, redirected away from areas where it shouldn't be, you gain more than just a functional yard. You attain peace of mind. There's comfort in knowing that rain won't lead to waterlogged flower beds or swampy patches. An efficient yard drainage system ensures your landscape remains in its prime, offering both serenity and visual appeal.
Don't let water stand in the way of your dream landscape. With GreenWorks Ecoscapes, you get holistic solutions that guarantee your outdoor space is dry, functional, and radiant. Ready to transform your yard into a landscape oasis?
Reach out to GreenWorks Ecoscapes now and begin your journey toward a breathtaking yard!