Custom Landscaping
in Athens, GA
At Precision Greenworks, we go from the initial concept through to the completed project; we work with homeowners and property managers to develop a detailed plan to increase the value, function, safety, and aesthetics of your property. Our goal is to give you a dream-worthy project complete with all of the details. Our services range from simple landscape redesigns to the development of a full-landscape renovation for your entire property. We will plan our designs with the future in mind, to ensure a visually pleasing property for years to come.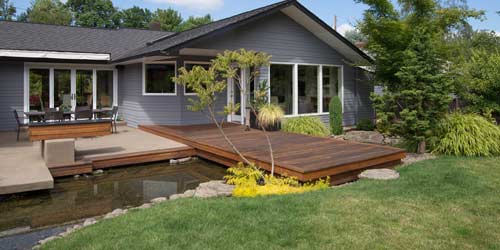 With Your Vision, We Will Develop A Plan To Suit Your Budget And Timeframe.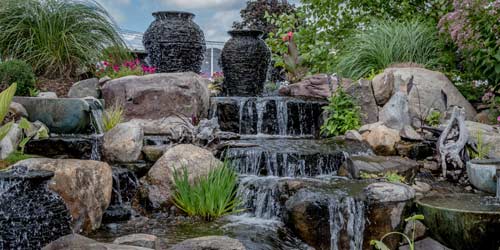 Not all companies are created equal and by using a combination of experience and training, our team members can visualize the best uses and most beautiful concepts for your property. We are experienced in using the outdoors to enhance your lifestyle and improve upon the value of your property, which is accomplished by taking outdoor spaces and making them more useful, creative and eye-catching. The custom landscape design process begins with a detailed consultation followed by a step-by-step process mapping out your requests with a basic design drawing and finally a master plan with scaled drawing. We are here to make your dreams and ideas reality.
athens custom landscape design steps
Consultation
Before we start landscape maintenance on any new property in Athens, we review the property and assess all aspects of the property's landscape, turf, trees, shrubs and annual plants.
Planning
You receive a comprehensive plan we develop to meet your requirements, budget, and to ultimately improve the property's appearance and curb value.
Implimentation
You get a realiable team that uses the latest technology to keep you in the loop. With automatic service updates and details you can rest assured you know when the service is complete.
satisfaction
We ensure you remain satisfied and touch base with you to maintain our standard of quality. With our wide variety of services we can handle all of your maintenance and landscape design needs. 
From concept to completion, our vision is to add value to your property. We do this by adding curb appeal and functionality of design to your home. Our professional staff and quality workmanship sets ups apart as the finest landscape and maintenance company in Athens, we are here to serve you.
It's that time of year again, the trees are starting to bud and the grass is getting greener! Are you just as excited as we are here in Athens, GA to start experiencing warmer weather and beautiful shrubbery? If so, it is time for you to make an appointment with your...