Lawn Irrigation Maintenance
Lawn irrigation system maintenance is a very important part of protecting your landscape, plants, and turf. Greenworks EcoScapes' irrigation maintenance schedule includes spring startup, mid-season system evaluation, and adjustment, and winterization of the system. It is vital to the health of your lawn that your sprinkler system controller settings are at appropriate levels.
Automated Irrigation System Maintenance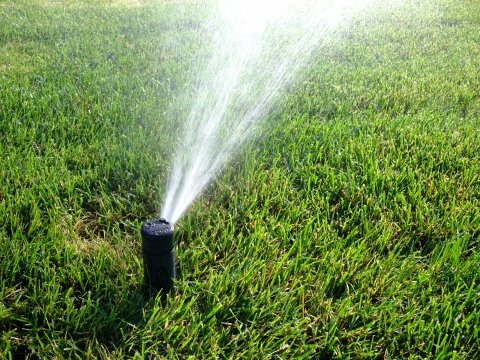 Having an automatic irrigation system makes watering your turf, trees, and shrubs simple. To keep it operating at peak efficiency, the system needs periodic maintenance. A system that is incorrectly adjusted may not cover the turf or shrubs effectively. You may even end up watering your driveway or neighbor's lawn more than your own.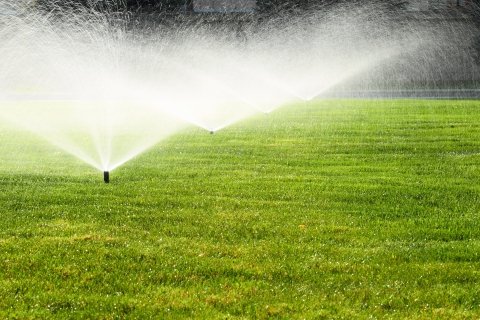 Athens, GA's Trusted Watering System Maintenance Company
Manually watering your lawn can be a frustrating and time consuming task. Automated sprinkler heads, and Greenworks EcoScape's landscaping maintenance subscriptions, can make your lawn care routine a breeze. Correctly maintained automated irrigation systems will help keep your lawn green and lush throughout the warm weather months.
Benefits of Regular Irrigation System Maintenance
Regularly adjusting the positioning of your automatic spray heads helps to ensure no area of your lawn is left out.
Regularly inspecting your sprinkler system allows you to catch leaks and other issues quickly before they become a major problem.
Leaks, buildup on the spray heads, and more can cause your water bill to rise. It can even make your irrigation system fail prematurely.
The key to a healthy lawn and garden is consistent watering. You need the right amount delivered at the right time to see the best results.
Our Irrigation Maintenance Schedule
Spring Start-Up Service
We start by checking the mainline water supply and priming the irrigation water line. We verify that each zone turns on and off correctly and test the controller operation. After dormancy in winter, the valves tend to stick, wasting water and reducing water pressure on the entire system.
We check all sections of the system and clean or replace the valves when necessary. We adjust the irrigation heads for proper coverage and calibrate the run times for each zone depending on the plants in each area. Leakage and water output is tested to ensure a properly functioning system. Any repairs or uptakes are handled as needed.
Mid-Season Adjustment
Adjustment of watering times is needed as we transition from spring to the hot, dry summer. We check for leaks and the irrigation heads ensure proper distribution. We level the heads and check the system for needed repairs.
Winterization Service
Winterization is the draining and blowing out of heads, rotors, valves, and lines before the freezing temperatures set in. We also use this time to check for any updates that should be addressed before the next spring start-up.
Athens, GA's Automated Irrigation Specialists
Reach out today to learn more about Greenworks EcoScapes' landscaping subscription services