Landscaping Design Services
Landscaping Design in Athens, GA, and surrounding counties.
Full service landscape design
With Precision Greenworks there is no need for you to hire out to multiple companies. We have the ability to handle all of your landscaping needs in and around Athens, GA. This gives us the advantage of solving your problems with what you really need and not just what we are limited to. 
Clearing Brush / Undergrowth
Landscape design equipment
Some of our equipment we use is listed below but have many more and our inventory is constantly growing. We are working on building a suite of green equipment which is part of our going green initiative will not only be a good for our environment but is quiet and efficient.
Having a stunningly crafted commercial property can get that much needed attention to your neighborhood or business. Creative features and well taken care of stonework or plant setup can draw eyes and new customers to your location. If you have a great company nothing says professional like a great landscape. Let us help by crafting you a beautiful design in which you can tailor to meet your specific needs and then create your stunning property.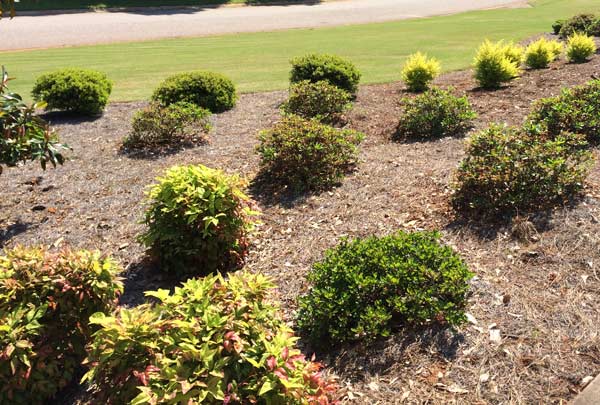 Your a business and the last thing you need to be doing is worrying about when the landscaping company is going to show up! We pride ourselves on being there when you need us. We have invested in software solutions for proper time management and planning solutions.
It's that time of year again, the trees are starting to bud and the grass is getting greener! Are you just as excited as we are here in Athens, GA to start experiencing warmer weather and beautiful shrubbery? If so, it is time for you to make an appointment with your...