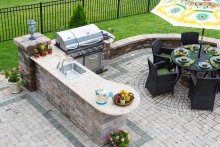 Creating the perfect indoor experience is a priority to many homeowners. This includes finding the right flooring, paint colors, and decor. So, why don't we take as much pride in making similar stylistic changes to our yards? Much like your home, your yard can become a sanctuary of sorts where you can relax and entertain.
Furniture and Accessories
You can find inexpensive and rustic looking furniture for your yard at antique shops, garage sales, or on clearance that the end of the summer season. Accessorize your patio with rod iron wall hangings, colorful planters, unique tables, and/or a fountain. Find old pots and upcycle them by painting them bright colors for a fun and warm feel. You can even add an outdoor area rug for a more cozy feel.
The Live Decor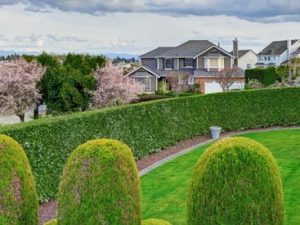 Now, it is time to add the greenery. Surround your outdoor living room with potted plants and beautiful gardens. Greenworks EcoScapes offers vibrant and colorful flower beds for every season. Try one or more of our gardening services, like the seasonal color program for a maintenance free flower garden. Greenworks EcoScapes will not only plant and maintain your flowerbeds, but they will also change out the flowers each season as well as install an irrigation system to keep your flowers healthy and bright.
If you are ready to make your backyard into a beautiful and colorful masterpiece where you can either wind down or entertain, call Greenworks EcoScapes today! Let us pick, plant, and maintain the perfect flowers for you!