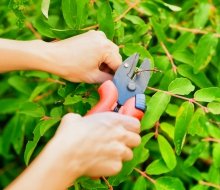 It's that time of year again, the trees are starting to bud and the grass is getting greener! Are you just as excited as we are here in Athens, GA to start experiencing warmer weather and beautiful shrubbery? If so, it is time for you to make an appointment with your commercial landscape maintenance specialists of Athens, Greenworks EcoScapes.
Landscaping Needs Love Too
When you decide that your property could use a little tender loving care, know that we've got your back! We understand that getting your property ready for the upcoming seasonal changes can be difficult. Pruning trees, fertilizing your lawn, and blowing away all of the leaves that have fallen can be hard work, so we don't blame you for giving us a call, we encourage it!
Make This Year the Best Ever!
When you decide that Greenworks EcoScapes in Athens is the company that you would like to partner with, know that it'll be the best decision you've made this year! You can count on our services, such as mowing, string trimming and edging, pruning and shearing hedges, leaves clean up, weed control and hand weeding, fertilizing, mulch and pine straw applications, and even ice control when the snow just doesn't want to stop! What are you waiting for? Go ahead and visit our services page to learn more in-depth information about each commercial landscape maintenance service we can happily provide for you with superior customer service. Schedule your appointment online today to leave all of the hard work up to the professionals!